The studio has just 9 years old…! And out of all the years I've been open these past 1 or 2 years have been the most strange – but I'm not going to go about Covid… it is what it is, and it might not be over yet!
So rather than dwell on the last 18 months, thought I'd go back to the start with some highlights…
The studio opened in Oct 2012 with the press in attendance!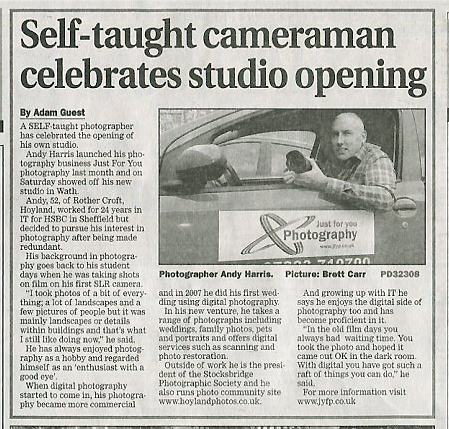 And from that small and slow start the studio began to grow – quickly renamed JFYP Studio it began to offer all manner of photography and in partnership with Peter McLean, model shoots started, and our partnership and friendship continues to this day.
Early photos taken at the 'white box' end of the studio – opposite end to where it is now – started to get more popular as did passport shots, bump shoots, photography training and I also started doing some commercial work – in studio and out… The shot at the top of this post is from one of the earliest family shoots, and a few more below…!
Time passed and the studio developed gaining more customers, variety and a lot of friends along the way…! Repeat custom is always good for a business and the Fergusson family of Thurlstone have not missed a year since they started coming (and in fact Covid didn't stop it as we did a shoot in between the Nov-Dec lockdown and the Christmas lockdown – there were a few days to do stuff! Thank you to them and all my customers…!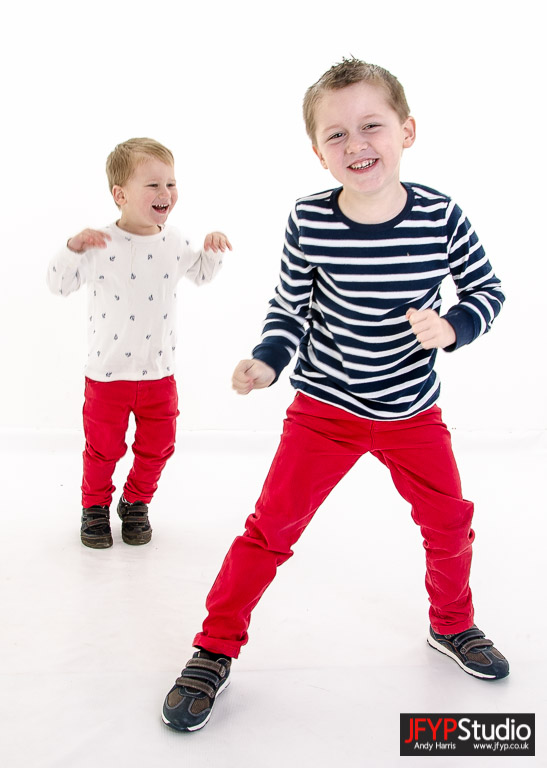 By the end of the first few years things had grown well and I even took on a unit downstairs for a while to experiment with sets to use in model shoots and other settings. Even had a street artist from Sheffield design and paint a graffiti wall – a great urban type backdrop – as were the shutters and bare walls in there. Had to give it up in the end as was impossible to keep warm in winter and cost more than I made from it to run! Some pics from that era…!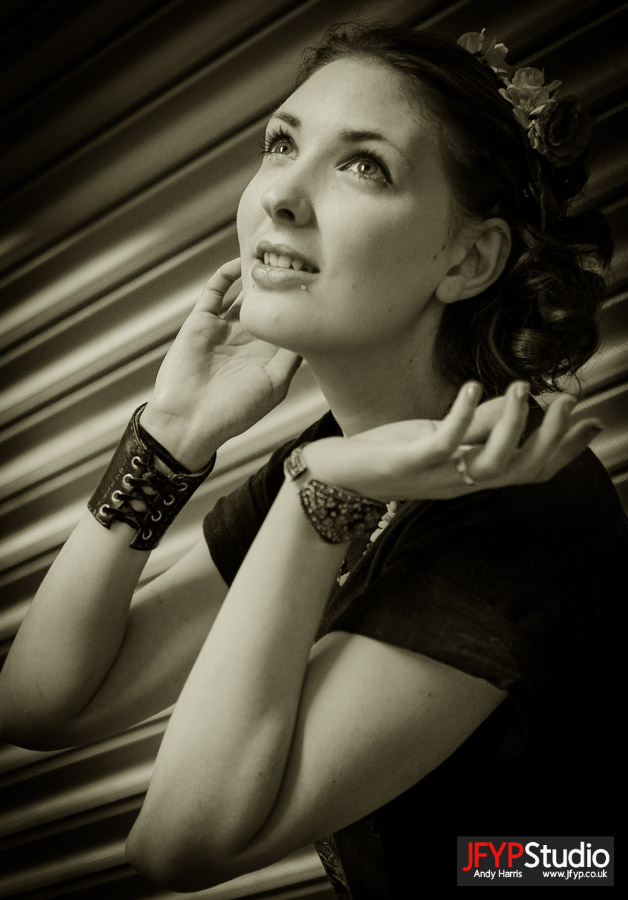 So a little bit of history from about 2012-2015. I won't show too much more now… but will release a few blog entries over time, looking back at some of the highlights of the 9 years… watch out for some more.
Links: see Peter McLean's model shoot schedule here >>> https://peter-mclean.com
See my studio website here >>> https://www.jfyp.co.uk
Anything else – please write or text andy@jfyp.co.uk / 07803 710700