This is not the first Age UK gala I've covered, in fact it's the fourth, but this was probably the best in terms of friendliness and interacting with everyone! This is now an annual event in the Age UK Rotherham calendar and this year was held at the Carlton Park hotel, a good venue.
The room was decorated in a delightfully elegant way and suitable for the theme, and everyone who attended made a great effort to fit the theme, and match the elegance of the evening. Tables were occupied by sponsoring companies, groups of friends or family groupings, and everyone seemed to have a good time. An impassioned speech was made by the chair of Age UK Rotherham, Lesley Dabell.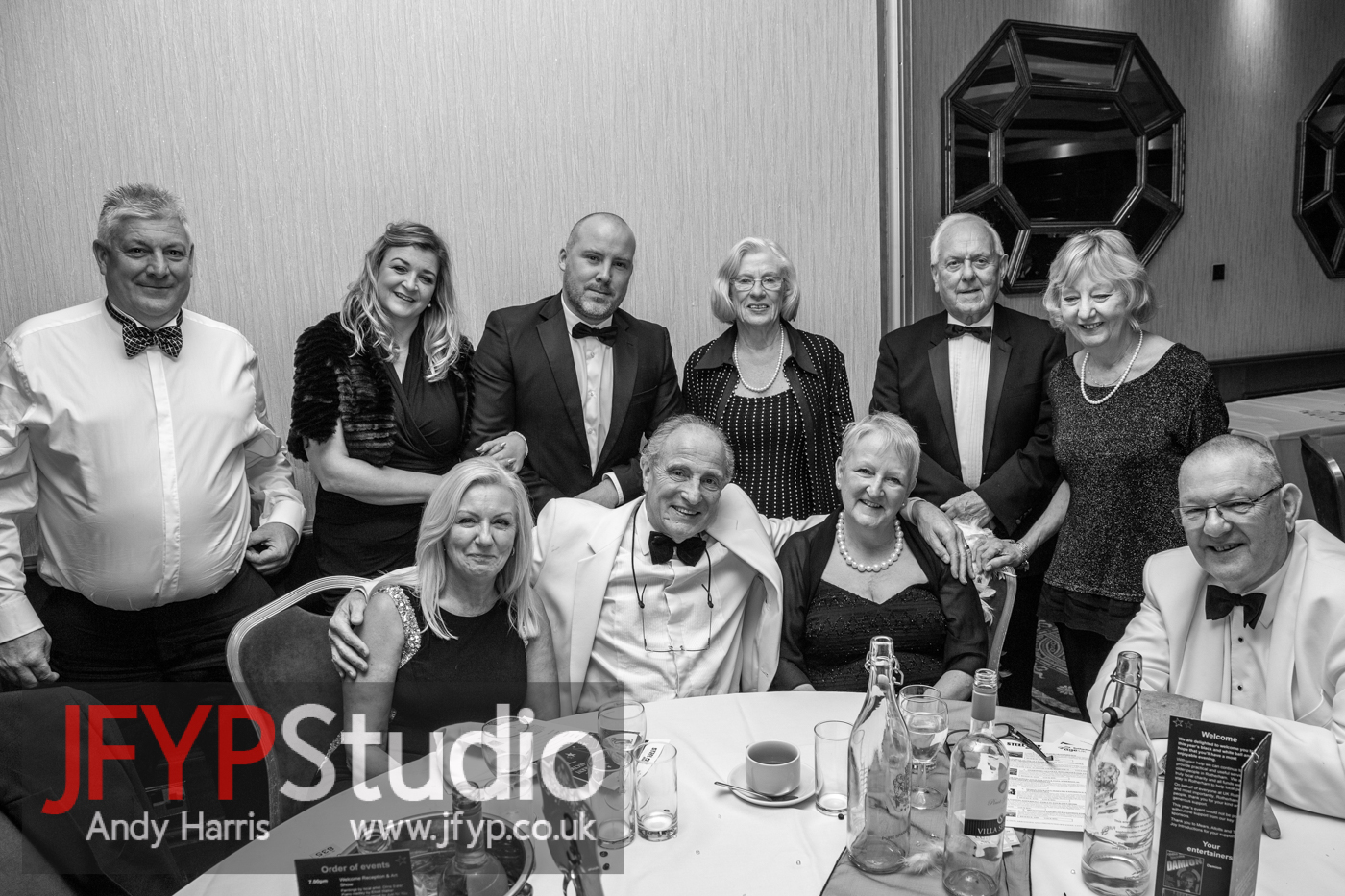 Money was spent on silent auctions, vocal auctions (including a family studio shoot at my studio which reached a good price), an art exhibition, a grand raffle and lots more too. The food was good to. I had a Salmon pate starter, with a roast beef mains and a massive wedge of cheesecake for afters. The hotel staff were friendly and efficient!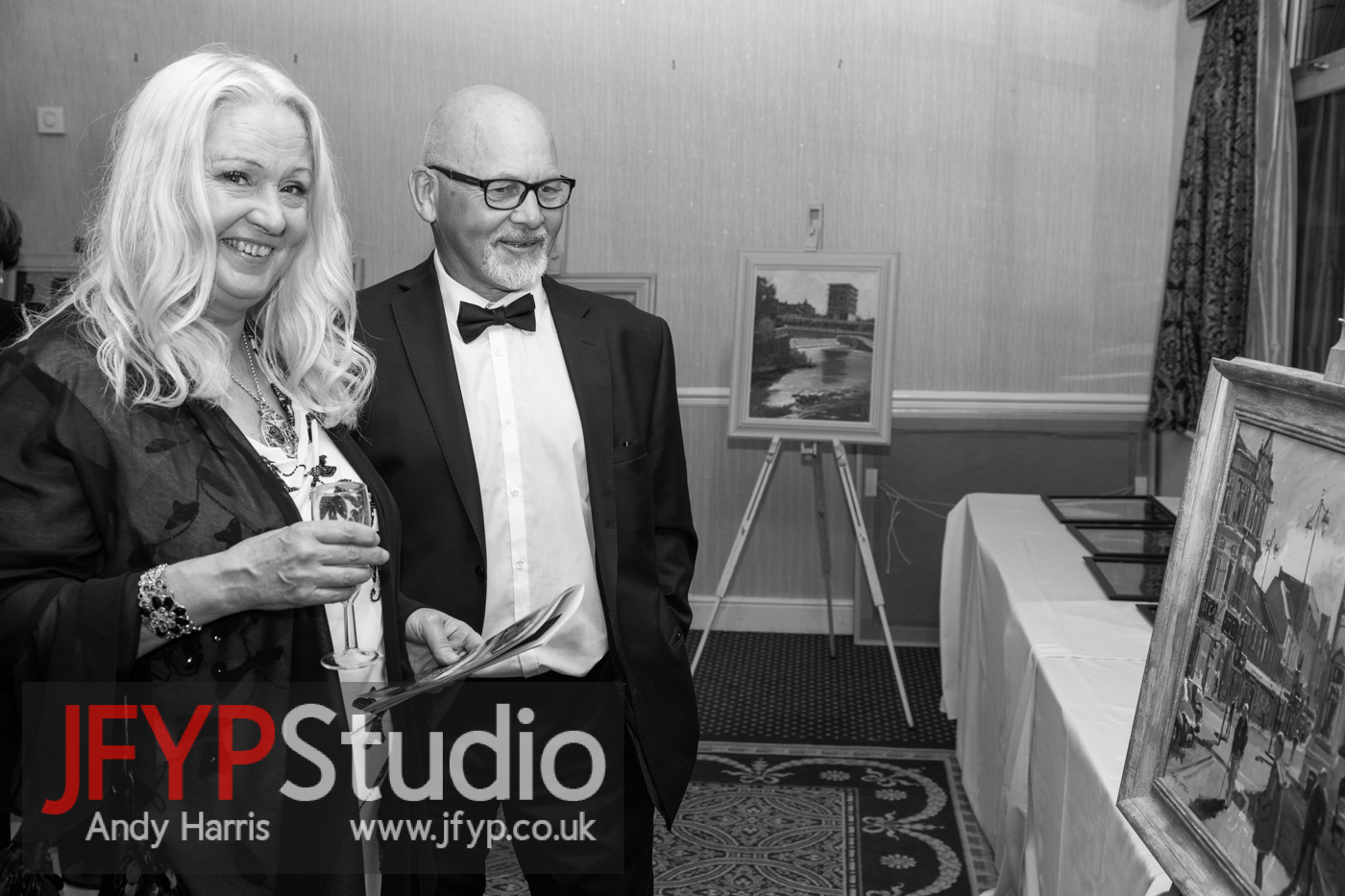 The art exhibition was provided by Chris Slater, Ken Horne, and Luke Walsh , with both Chris  and Ken in attendance on the evening. Their work was much admired and commented upon.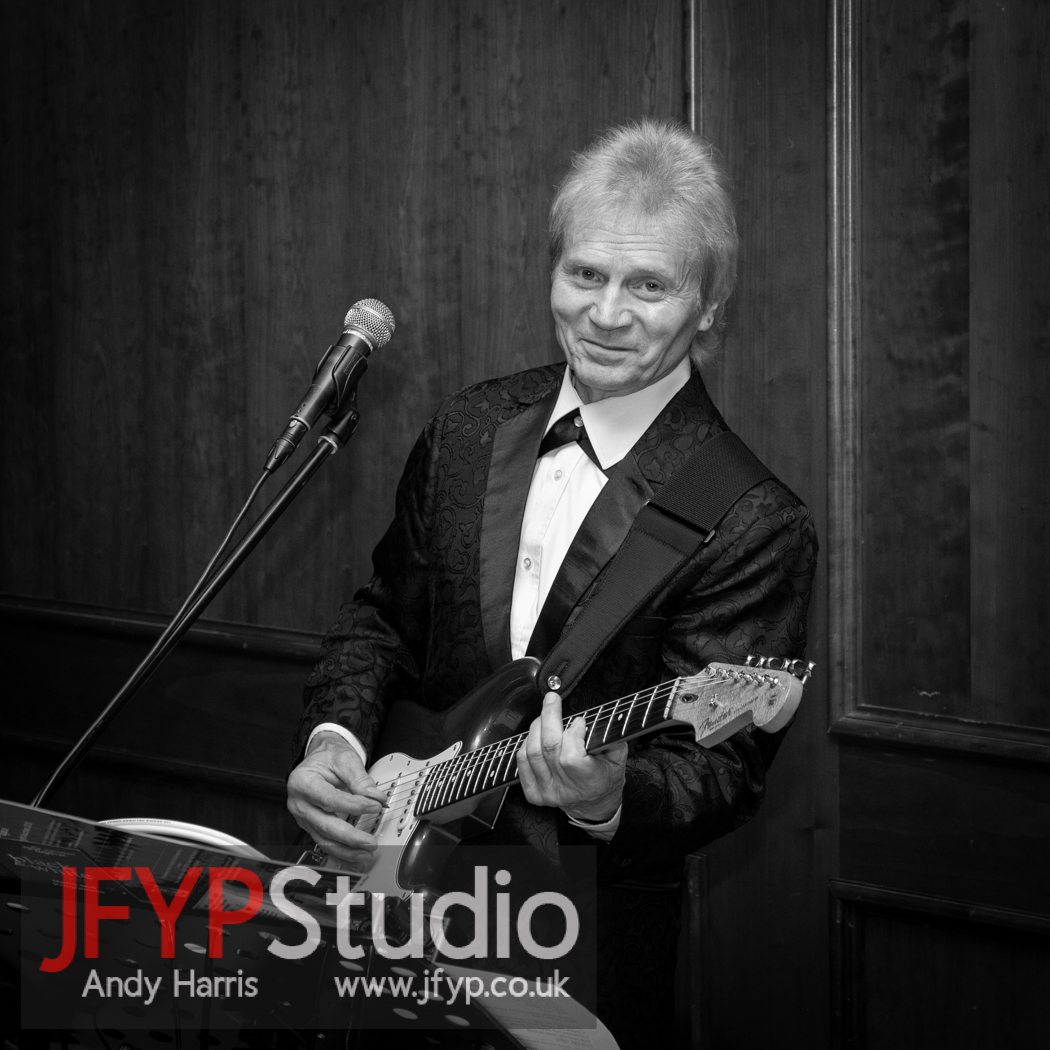 Entertainment was provided by Sheffield based Damion, who was an excellent singer of sixties rock songs and ballads, and also did the intervening chats, auctions and introductions etc to keep the whole thing moving nicely. There was also a dance off won by Mary and Graham, a lovely couple, who recently celebrated 60 years of marriage. They picked up a lovely bottle of champagne – courtesy of Pawson's. See pic below.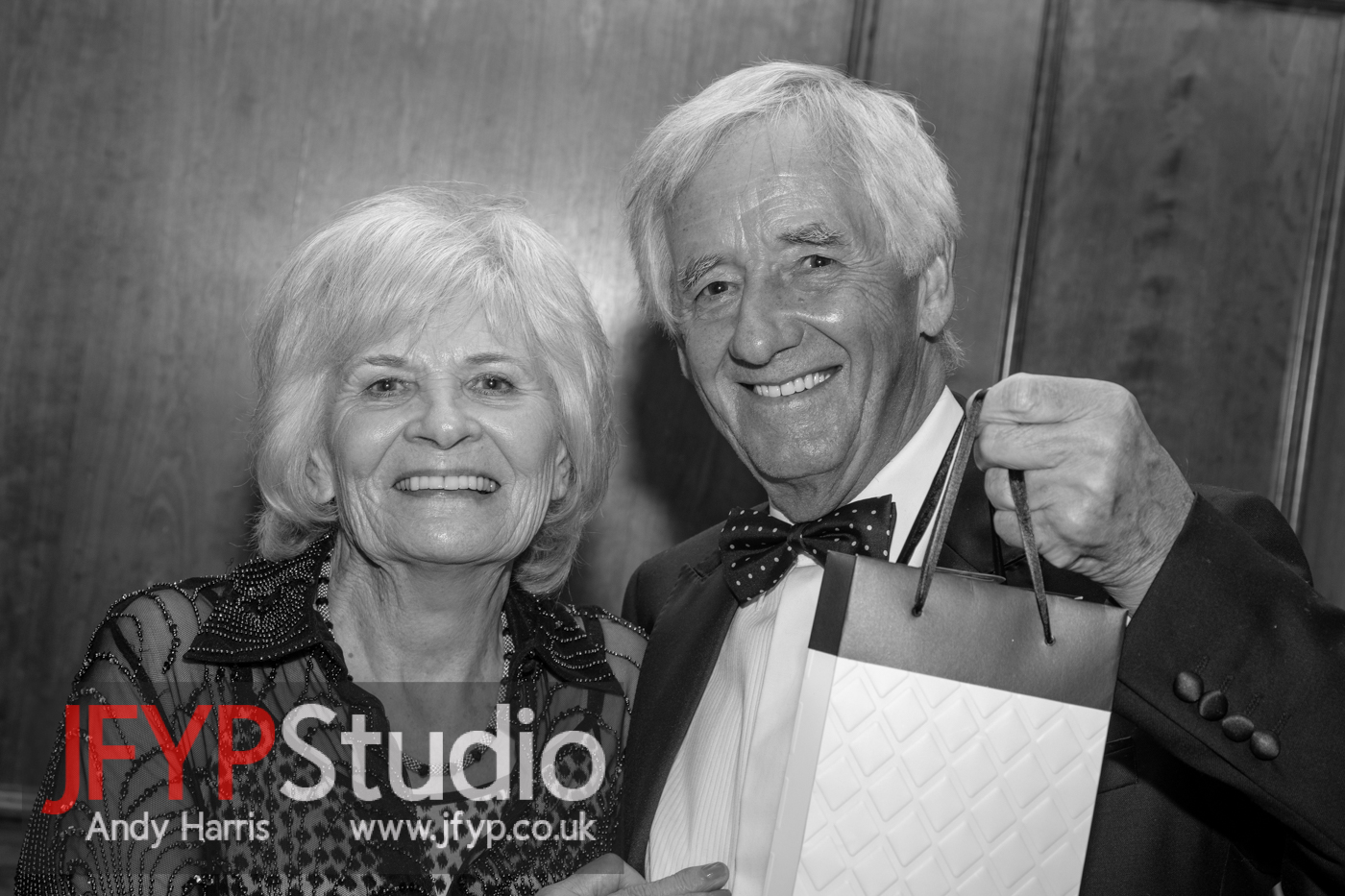 Credit for the event must go to the tireless efforts of the Age UK Rotherham team and volunteers and to Julie Benson for organising this event. A great event and a very worthy cause. Note should also be made of the major sponsors of the event. These were the Mears Group, Allotts Chartered Accountants, and Two for Joy.
Just a quick note re watermarks – unlike my other blogs, these are shown on the photos as we still have the potential to make some cash for Age UK Rotherham from the photos. Anyone can order watermark free images and prints with all profits going to Age UK. See the ALL good pictures link below for details.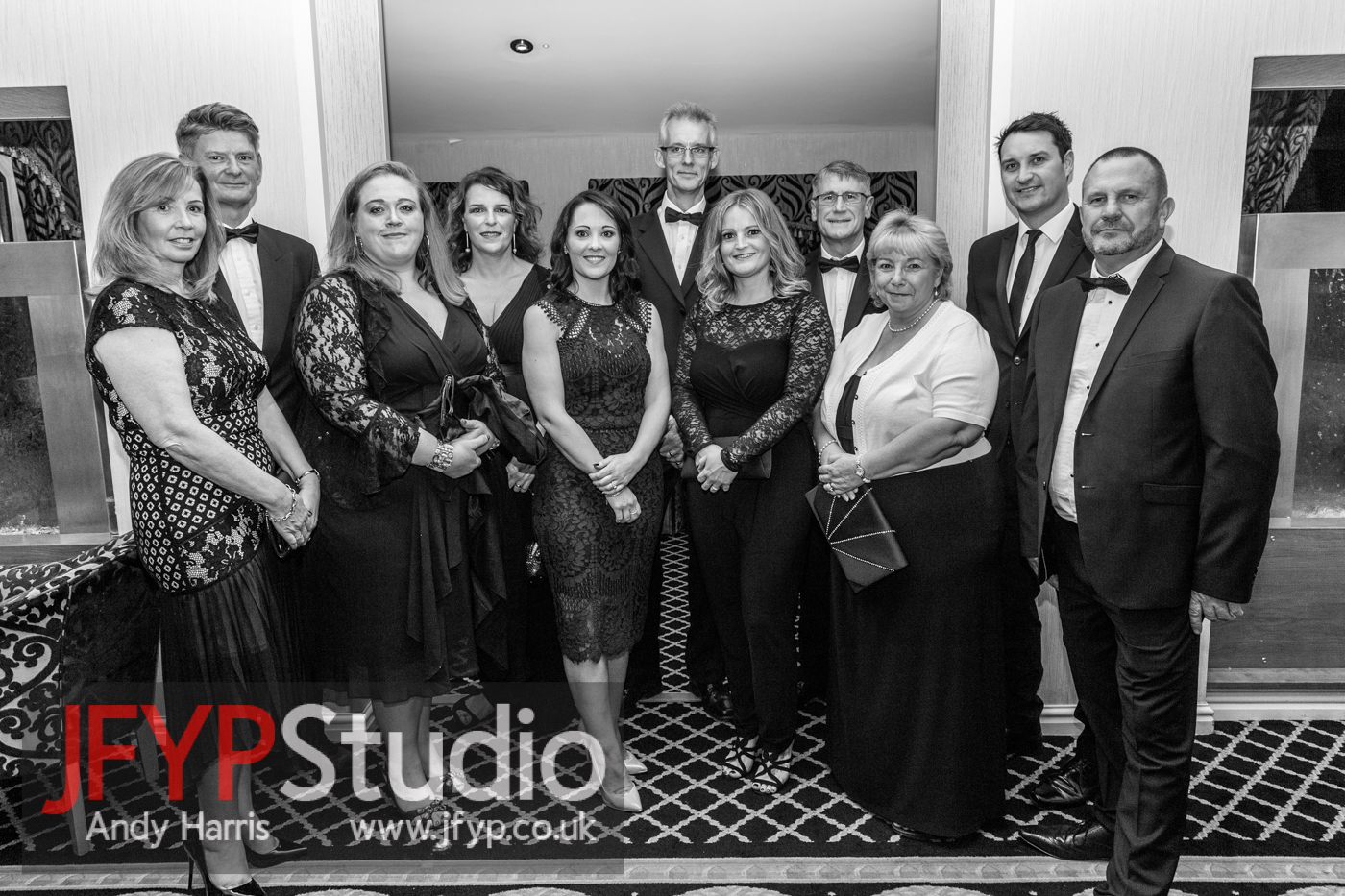 Some useful links
Age UK Rotherham website – https://www.ageuk.org.uk/rotherham/
See ALL the good pictures from the evening here:-
Black and White versions – http://gallery.jfyp.co.uk/ageukgala2018bw/
Colour Versions – http://gallery.jfyp.co.uk/ageukgala2018colour/
Major sponsors of the evening:-
Mears Group – https://www2.mearsgroup.co.uk/
Allotts Chartered Accountants – https://www.allotts.co.uk/index.html
Two for Joy Introductions Agency – http://www.twoforjoyintroductions.co.uk/
Chris Slater – Artist – website – http://chrisslaterart.com/
Carlton Park Hotel website – http://www.carltonparkhotel.com/
Andy Harris – JFYP Studio website – http://www.jfyp.co.uk/