What an evening of class entertainment at the Lennon Lounge of Maggie Mays on Wednesday 29 Aug 2018! A superb set from Julian Jones followed by an equally great package of songs from Daisy Daisy duo Julia Waldron and Nicola Farnon. This was another in the growing collection of concerts billed as listening gigs from promotor Lynne Robertson.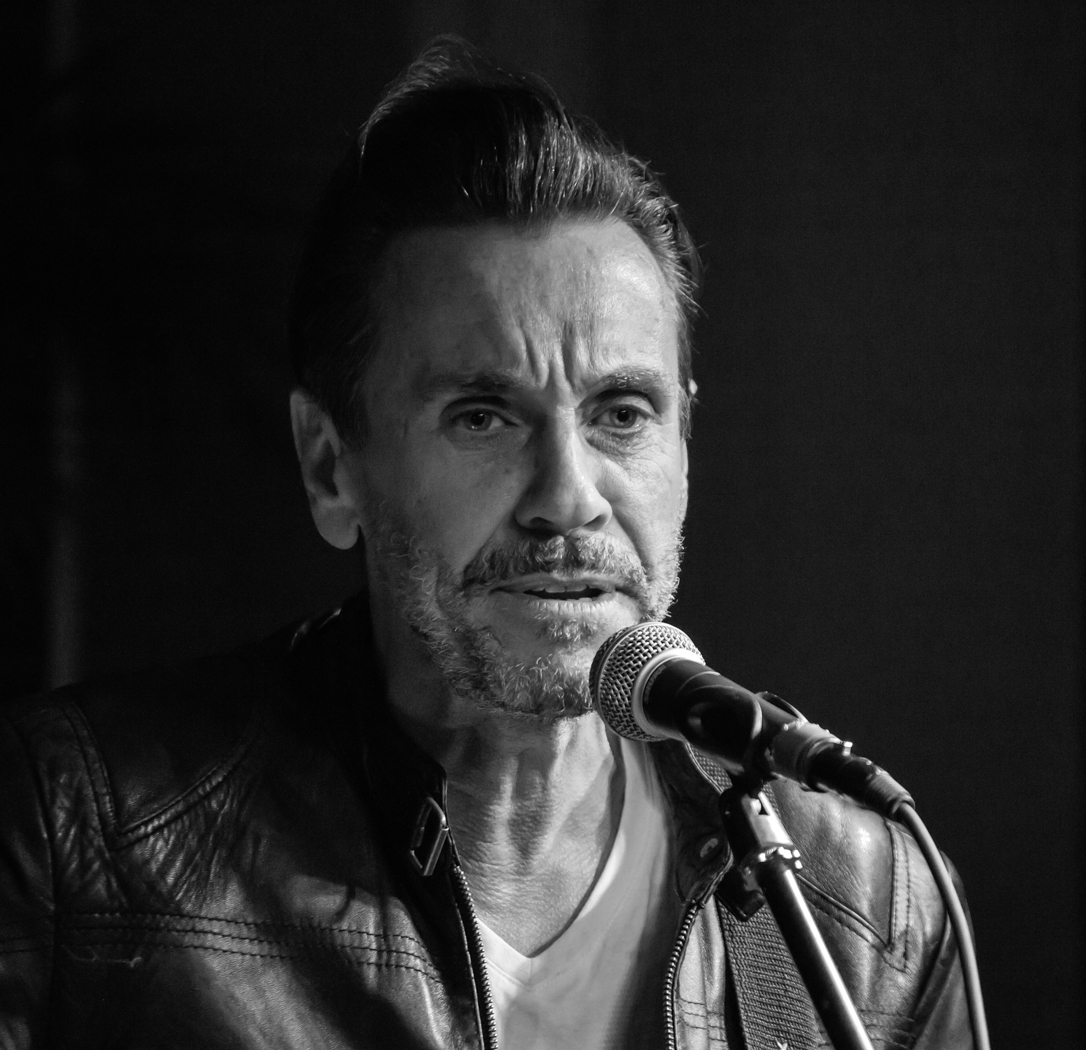 Julian Jones kicked the evening off with some of his "not-hits". Playing guitar and electric piano he wowed the audience with great playing and great singing as he worked through some of his vast songbook. Starting with "We Were Young", "Tightrope Walker", a lyrically great (and fast paced) song featuring hundreds of questions.
More chat and songs followed, the chat about Julian's life before and now and about the songs, and was funny, touching and interesting all at once! "Funny Face", another great song followed and the interesting "She Salutes Magpies" continued his varied set. He finished with the delightful "Love Song". Well done Julian, a great set and a great performer. Well recommended.
After a short interval, Daisy Daisy took the stage. Having seen both of them before, but not together as Daisy Daisy, I wasn't sure what to expect, but I certainly wasn't disappointed. They have a great realtionship and chemistry that came across well in their music, their individual stories and in their collective banter! A delight to listen to, they had a set balanced with songs written by both individually and several co-written ones too.
With Julia on guitar and Nicola on Double Bass switchiong to Electric Piano at times, the songs and chat rolled off and the evening flew by and kept the audience enthralled. Not sure of all the titles of the songs but they started of with 'Struggling', followed by 'No Fear', and a song Nicola (eventually remembered or rather was reminded) was based on the book "Restoration" by Rose Tremain. All great so far! Then followed the hauntingly sad song 'Daddy"  and the jointly written "My Moon". Nicola performed solo for the lovely "Five Minutes to Go".
Another jointly written track "Totally Bemused" hinted at the fun these two must have when writing! Other highlights followed including "No Going Back" where the audience participated, and another Nicola solo "Time to Blow the Whistle on Me". "Wanderer" is on the Daisy Daisy EP, and came next and the first song they wrote together "It's Good to Be a Girl", a funny and sharp song re living in a man's world.  And still they kept going with very humorous anecdotes, great banter, and always lots of smiles.
"The Shell must Break before the Bird Can Fly" was a lovely slow melodic song, followed by "Time after Time", a climate change song and finishing with the very funny "White Van Man", before taking an encore with 'Stories on the Loop " (I think it might be called).
Overall a fantastic performance by both ladies – they were certainly on song, very good humoured and with both being professional in their music presentation. But impressed they were still managing to have much fun, it left the audience equally uplifted and with fond memories of a great evening. Well done Julian too for his great opening contribution! Also some comments on the venue – great music venue is the Lennon Lounge at Maggie Mays, the sound is perfect, not too loud and of course being a listening concert, it worked very well. Great atmosphere.
Some things to note:-
Nicola Farnon has an upcoming album launch – scheduled for early October at the Yellow Arch Studios – with Julia and Julian supporting too!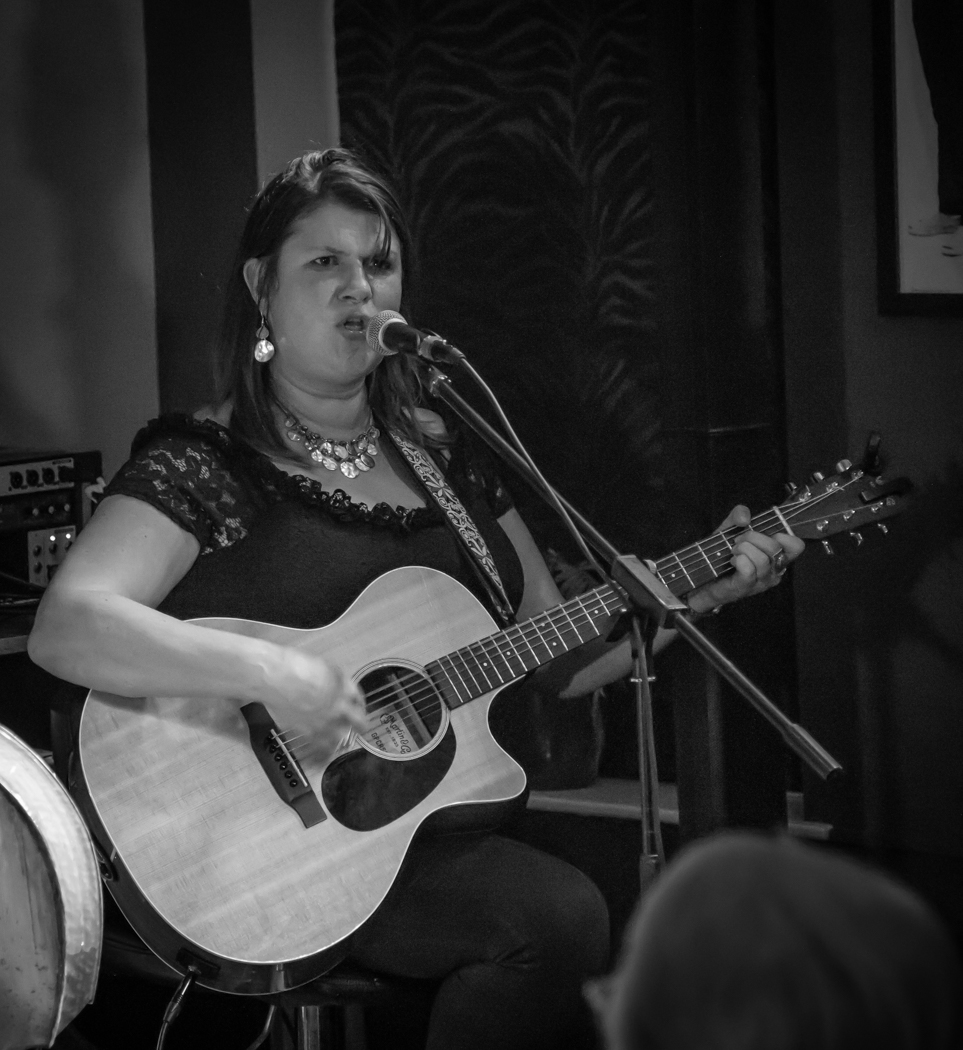 Next time you see Julia and you haven't been to this gig ask her to tell you the Rochdale version of the "Daisy Daisy" nursery rhyme… An interesting listen!
More photos from the evening can be seen below the following links.
Andy
Some useful links
Julia Waldron website – http://juliawaldron.com/
Nicola Farnon website – http://nicolafarnonmusic.com/
Julian Jones website – http://www.julian-jones.co.uk/
Maggie Mays website – http://www.maggiemayssheffield.com/
Lynne Robertson's Live Lounge (Facebook) – https://www.facebook.com/groups/272238806595819
Andy Harris / JFYP Studio – http://www.jfyp.co.uk/
More Pictures from the gig (Julian Jones first, then Daisy Daisy)