I've not seen John Reilly and Lewis Nitikman play in some time – not since June at the Barnsley Lamproon, and not blogged about them except for the gig at the Rotherham Golf Club back in Dec 2017. So I was pleased to go to this gig at the Boot and Shoe at Whitwell village not too far from Worksop.
Those that know me will know the respect I have for this duo. They are exceptional musicians and songwriters and have a meticulous attention to detail in their performances, and it shows in the great sounds they can make between them.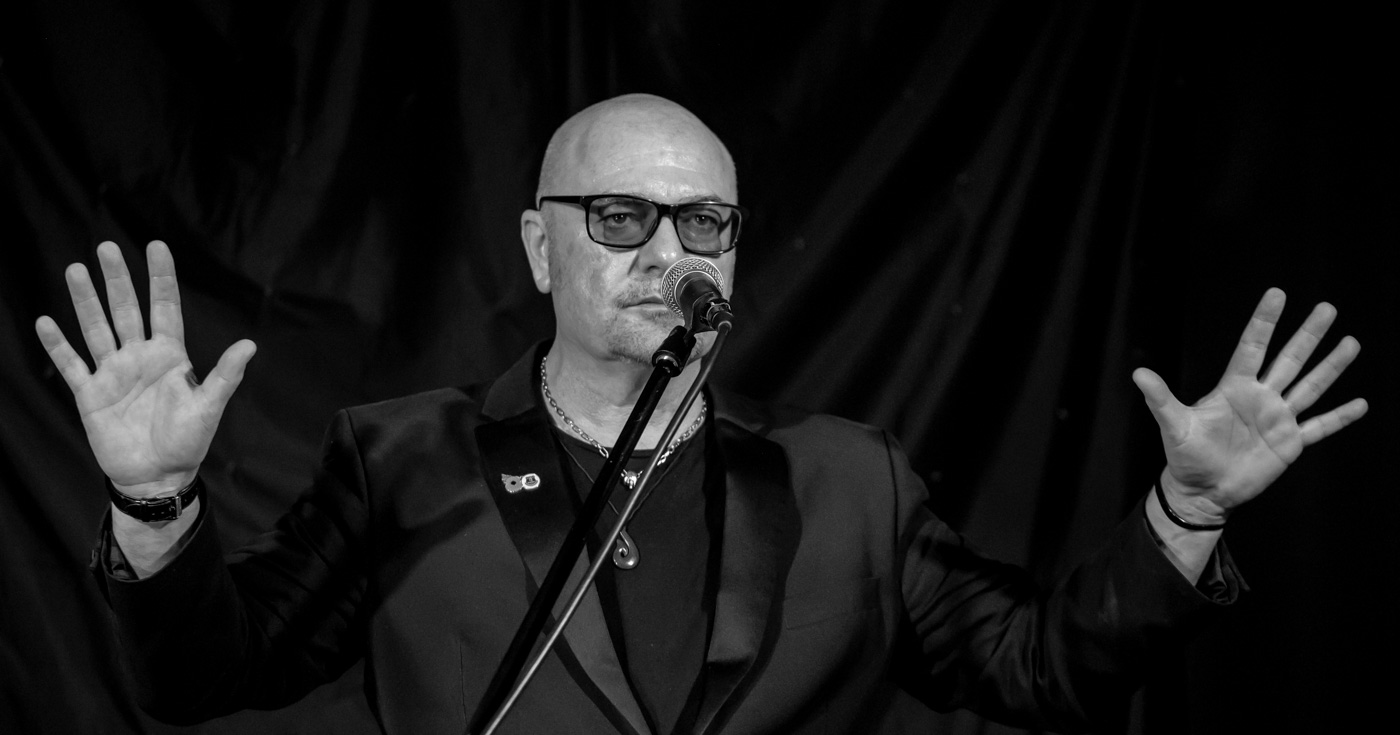 Photographs can capture an atmosphere and a lot of personality and determination but it can't make you hear the music, so please, especially if you've not heard these two before, click on the music links at the bottom.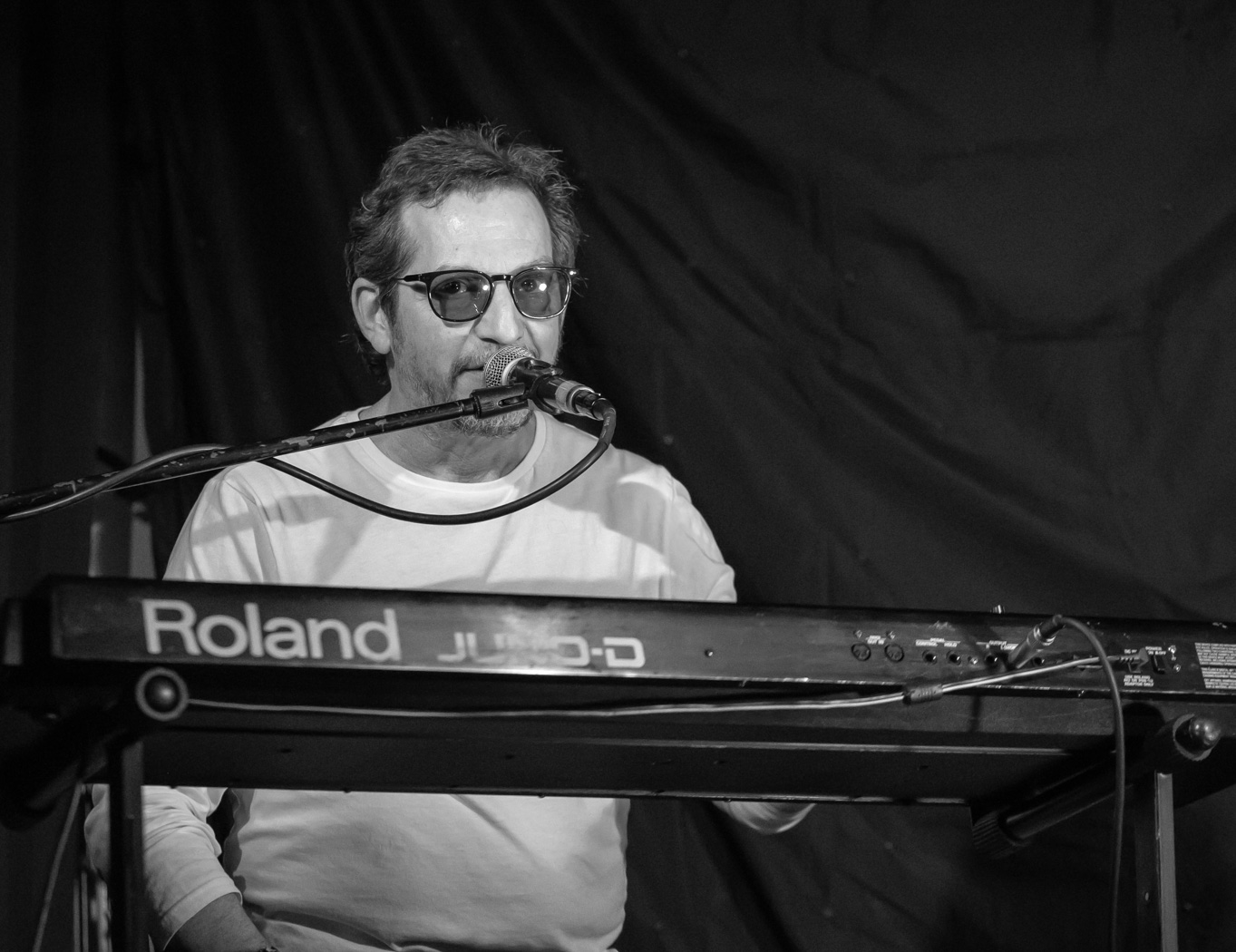 Anyway – back to this gig. The boys kicked off on time with a favourite – "Deep and Blue", followed by "Tightrope", followed by a mix of their classics (like "Slide") and a few covers that should as good as the originals – not tribute copies, but John's own take. Like on Simply Red's "I'll Keep Holding On". Lewis then sang Jesse Winchester's blues classic "Isn't That So" – which I found much better and faster than the original – a great live track.
Following the interval – with a firework display that the audience found unforgettable(!) – the boys were back with vigour and kicked off with "XL5" followed by the classic "Georgia on My Mind" (Ray Charles), again a fantastic emotional singing experience. Also came "Whiter Shade of Pale", and one of the best John and Lewis tracks "Not Alone". Don Henley's great song "Heart of the Matter" was given the excellent John and Lewis treatment!
"Someone Knocking at the Door" featured John with his trumpet solo, all done without the trumpet! More great tracks followed including "Fire", "Hey Jude" with great audience participation, and finishing off with the Springsteen classic "Dancing in the Dark". In summary, a great gig as always from John Reilly and Lewis Nitikman. They are very professional in preparation and approach and whatever the audience size they give their all for the performance – and with live music you can't ask for more than that – well recommended!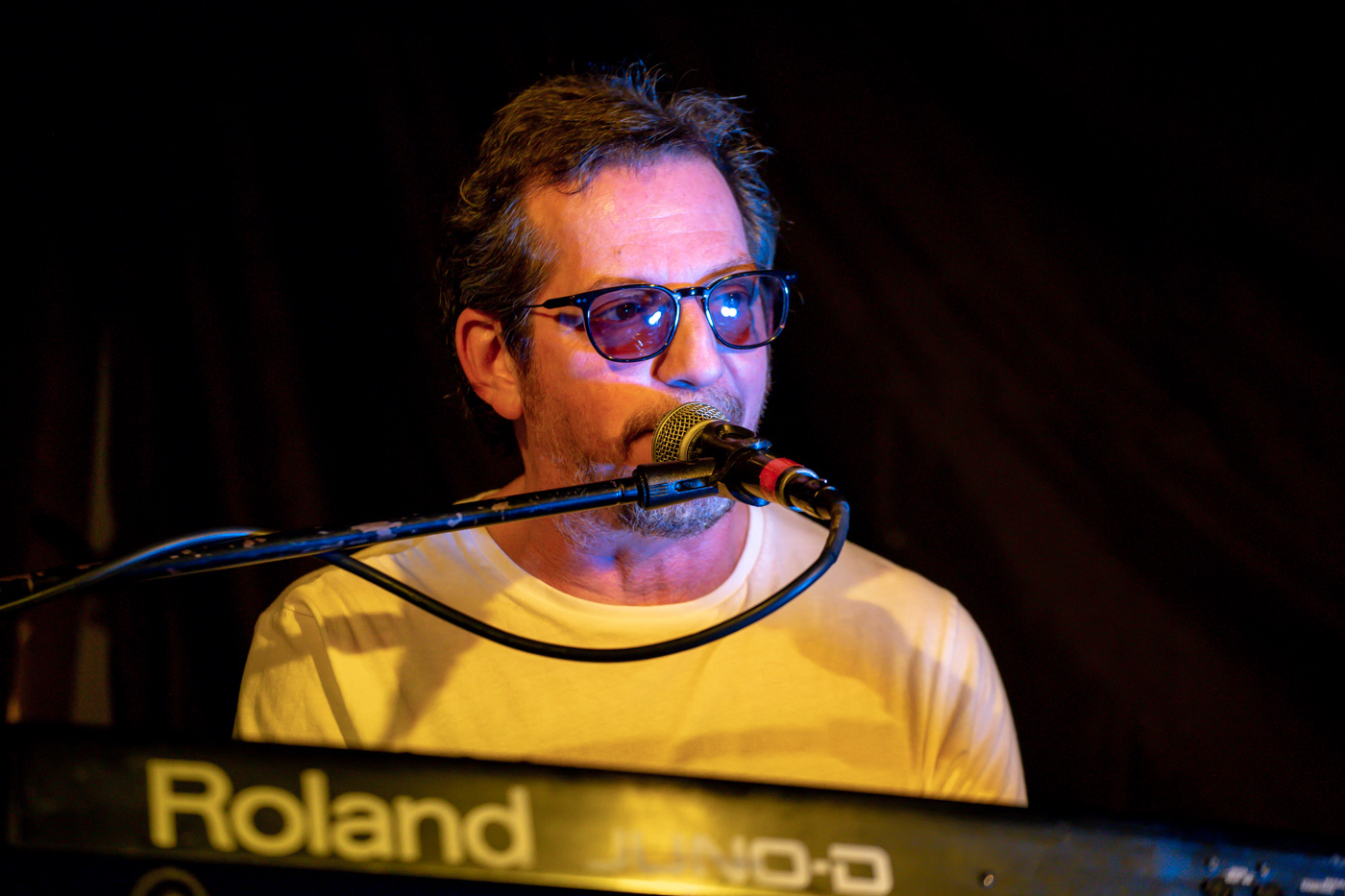 A word or two about the venue as my first time there. The Boot & Shoe at Whitwell. A lovely big village pub which has a Bistro restaurant attached. That was sampled before the gig and was great – super portion sizes and pretty reasonable prices and tasty food! The gig was in the upstairs function room and was nicely set out with a slightly raised stage. Acoustics were good. The only slightly disappointing thing was bar noise, not from the staff, but I think from the bar regulars. As you know John and Lewis like gigs where the audience remains pretty quiet, respecting the musicians and the music, and at times it was loud at the back. The regular John and Lewis crowd did keep quiet except when prompted to sing-a-long!
And…. as I said at the start you can't get a true view of John and Lewis from the photos alone, have a look and listen to these You Tube Videos of a few of the duo's songs including "Berlin", "Not Alone" and "Arrow" all of which they performed on this gig. All original and great songs penned by this twosome.
Some more info on John & Lewis
John Reilly is a first rate singer / songwriter from Liverpool originally but now resident for many years in Sheffield. He is very flexible and spends his time in a variety of different roles – as front man for well respected band, Boy on a Dolphin, and the excellent covers band Acoustic Angels as well as teaming up and writing and performing with Lewis. John is well supported by his team, covering publicity, gig setup and CD sales – Elaine Alexander, Colin Wilder, David Alexander, and others. John also runs the John Reilly Introduces events at the Virgin Money Lounge in Sheffield.
John Reilly Links
John Reilly Music website
John Reilly Facebook
Boy on a Dolphin
Acoustic Angels
Ticketing website (Artmusic)
John Reilly Introduces Facebook
Lewis Nitikman is a great pianist and songwriter (and occasional singer). Canadian born, and having met John in Vancouver, eventually moving to the UK and Sheffield. Lewis plays many gigs with John, including guesting on some Boy on the Dolphin gigs and the specials he and John do with the songs of Elton John and Billy Joel. He also accompanies other singers around Sheffield including Lindsay Dracass – I covered their gig in a blog here). Lewis is also musical director at the almost sold out Christmas concerts with John at Sheffield Cathedral. Lewis also teaches piano lessons!
Lewis Nitikman Links
Lewis Nitikman School of Piano and Music
Lewis Piano Facebook Page
Ticketing website (Artmusic)
Other Info & Links
Boot and Shoe at Whitwell Facebook Page
My John & Lewis Blog of their Gig at Rotherham Golf Club